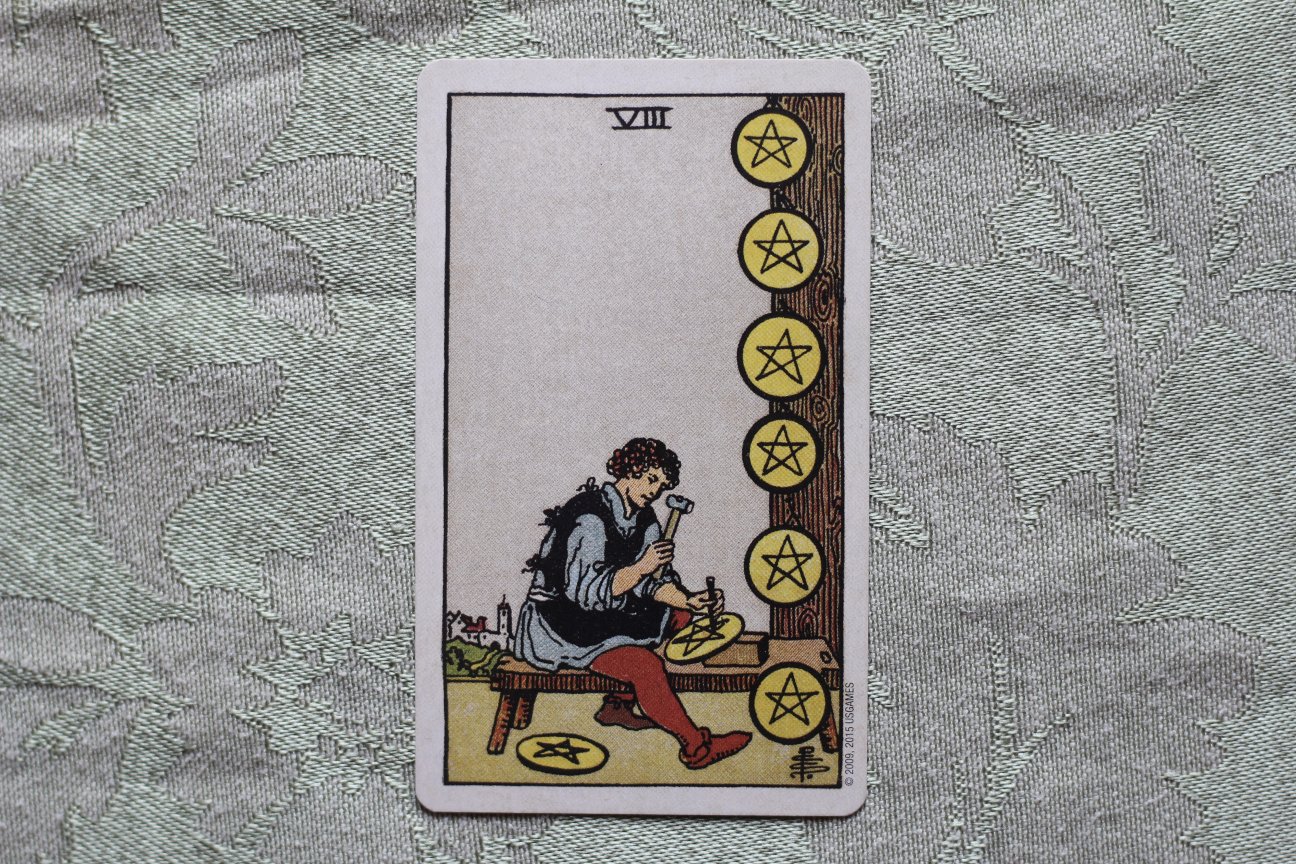 Full Moon in Virgo 2021
This month's Full Moon is on Saturday, February 27 at 12:17am Pacific Time. The Full Moon in Virgo is at 8° 57′ with Venus and Neptune sharing a presence with the Sun in Pisces.
The Full Moon is a time of culmination, fulfillment, and spiritual realization. The subconscious and psychic Moon is in a state of maximum illumination. At this stage in her process, she brings our daily affairs to a head and demonstrates that certain themes and patterns are at work behind our experiences.
Continue reading

Full Moon in Virgo: The 8 of Pentacles [February 2021]