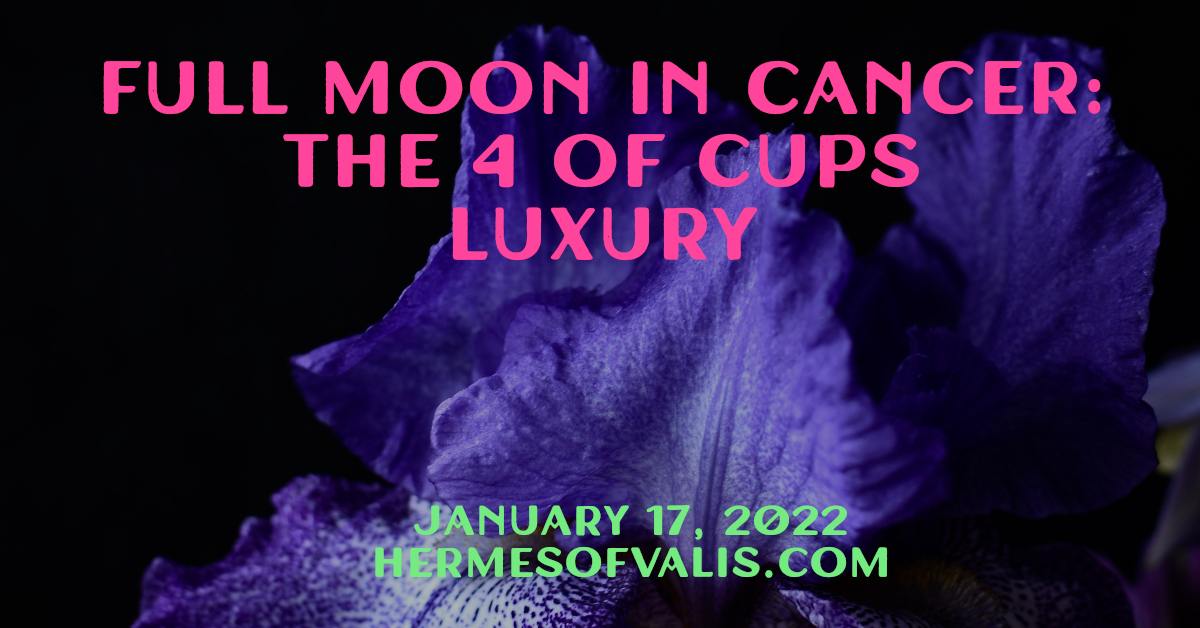 The Full Moon in January falls in the last decan of Cancer on January 17, 2022. This corresponds to the 4 of Cups card in the Tarot, the Lord of Luxury, ruled by the Moon and Jupiter. The Moon is of course at home in the sign of Cancer, giving this Full Moon positive dignity by sign and by decan.
Mere days before the Full Moon, Mercury has stationed Retrograde in Aquarius in an exact square to Uranus at 10°. At the same time, Uranus is stationing Direct! This can pull some sudden eruptions and surprises from Uranus into both the Full Moon and Mercury Retrograde cycle. Changes and insights will be especially sharp for anyone having important placements at 10° of Taurus, Leo, Scorpio, or Aquarius.
The Sun is conjunct Pluto during the Full Moon, lighting it up like a brilliant power source. We can take advantage of this intensity with Full Moon magick, getting to the heart of a mystery and illuminating the unknown. Pluto allows us to exercise control and will power, revealing secrets and effecting meaningful change and personal transformation.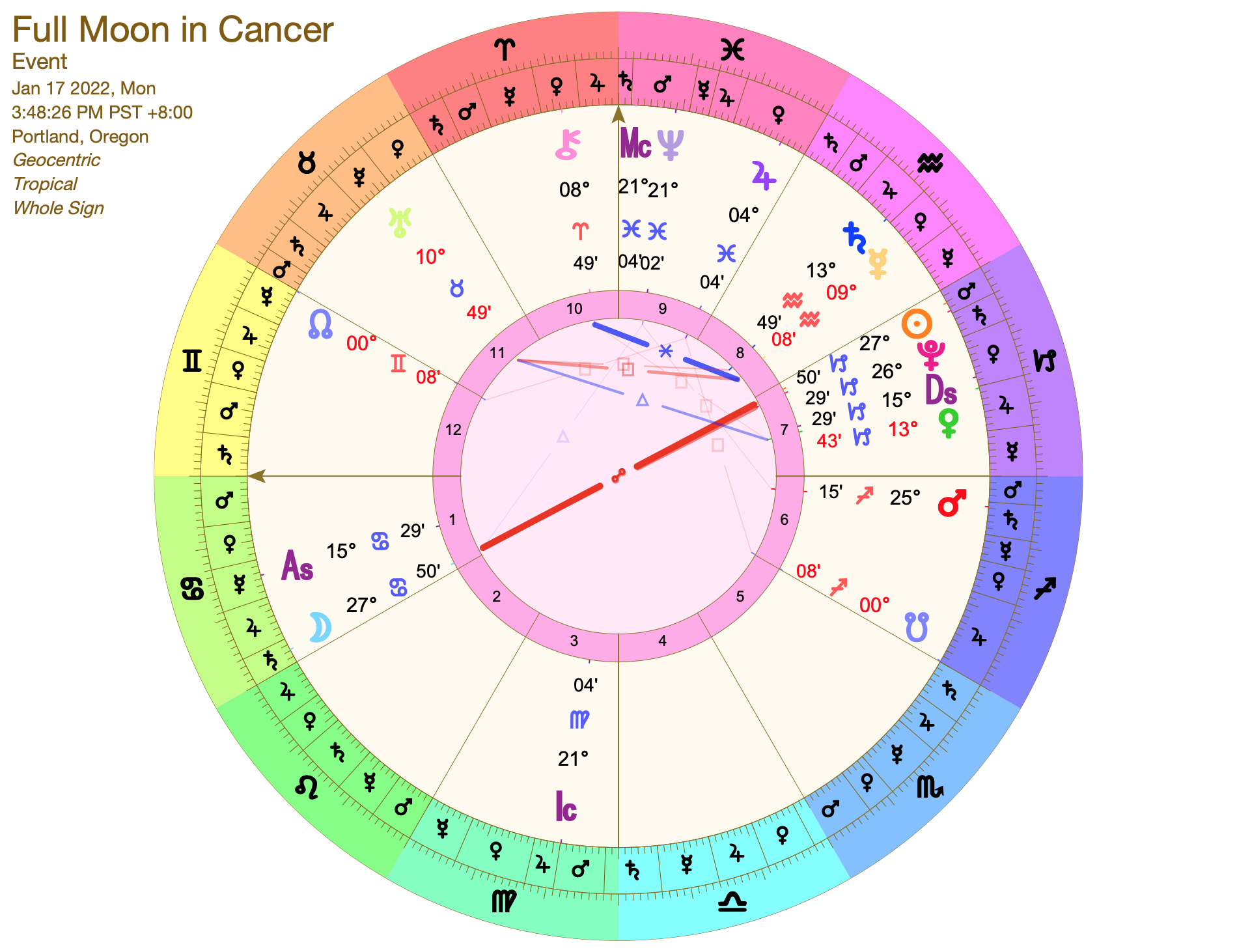 Continue reading

Full Moon in Cancer: 4 of Cups (January 2022)