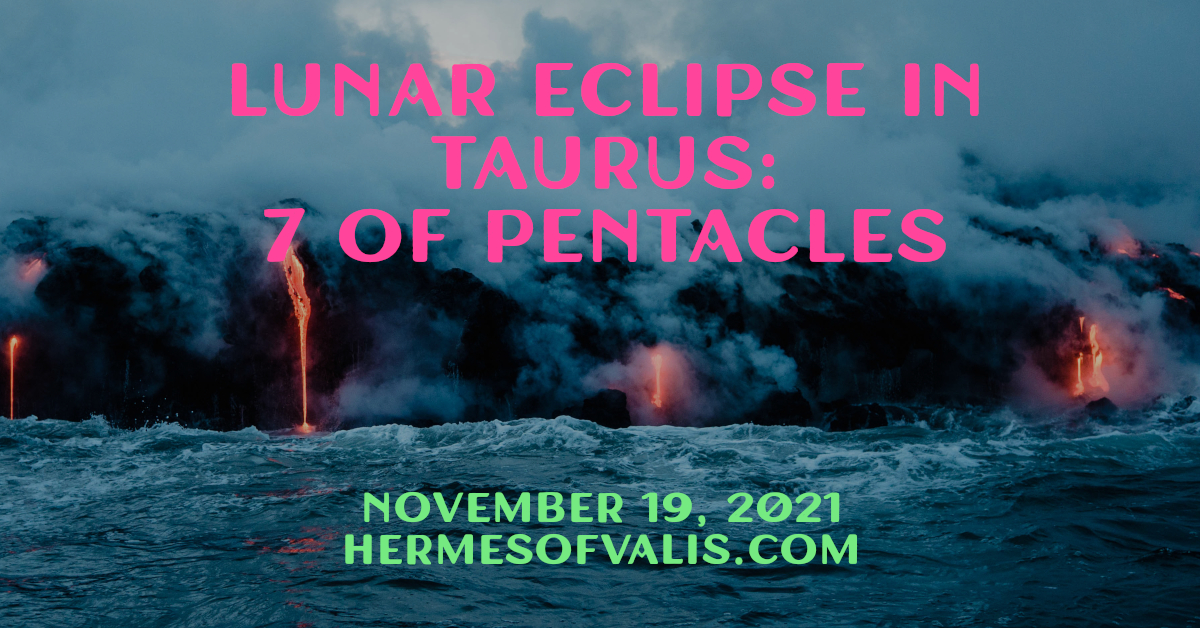 November 19, 2021 is the day of the Full Moon, a Lunar Eclipse in Taurus! This is our first Eclipse of the season. It's also the very first Eclipse to grace us from the Scorpio-Taurus axis, a set of Eclipses that takes us from this moment into 2023. This Full Moon is the culmination of the New Moon in Scorpio that fell on Thursday, November 4.
Turbulent Uranus still has his hands in the cookie jar, and will continue to be an important player throughout this Moon cycle. He's sitting opposite hot-headed Mars on Wednesday the 17th, putting tension on our need for independence, freedom, and change that can lead to hasty decision making or other bold moves.
Uranus is also in a more harmonious relationship to Venus, which helps during the Lunar Eclipse in Taurus, because Venus is the ruler of that sign and is overseeing Uranus' actions. Venus has also just entered the shadow zone of her upcoming retrograde in Capricorn (the shadow starts on November 17).
Mercury rules this chart (set for Portland, OR) and is opposite the Moon during her Eclipse. Mercury in Scorpio opposite the Lunar Eclipse in Taurus can pit our emotions against our logical mind or at least separate the two. Even if we know something logically, emotionally it may be a completely different matter. Now we're looking at the third decan of Scorpio, which is about passion, hunger, and death.
This is the longest duration of an Eclipse since 1440 and until 2669. The Eclipse is 6 hours long.
Continue reading

Full Moon Lunar Eclipse in Taurus: 7 of Disks (November 2021)