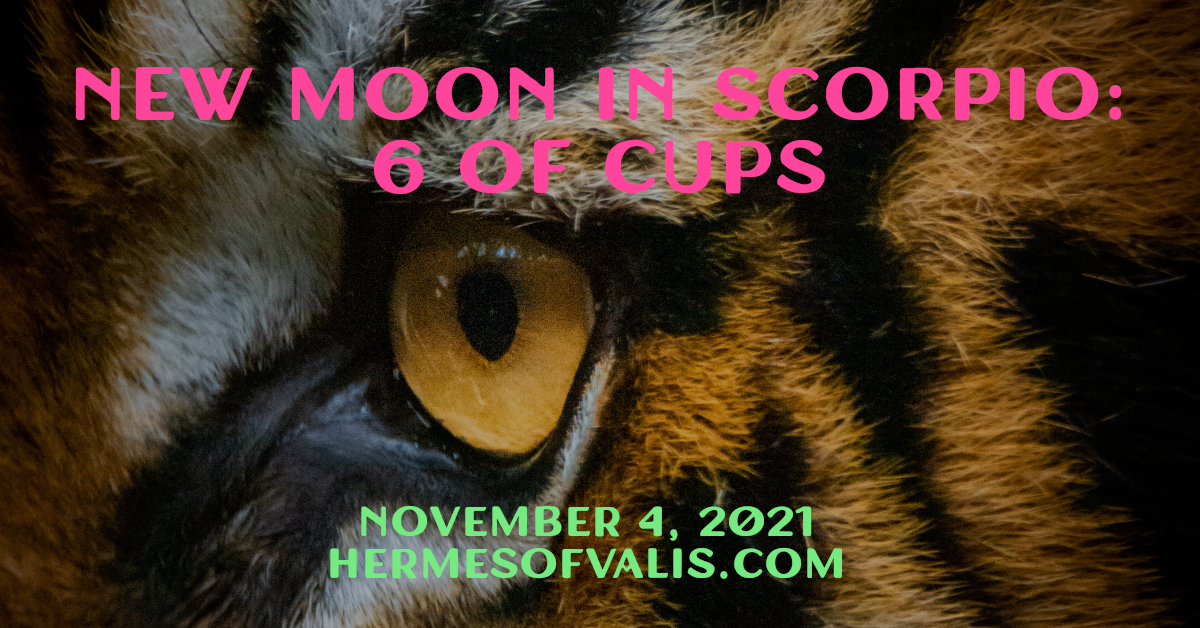 New Moon in Scorpio 2021
The New Moon in Scorpio is on November 4, 2021. This Lunation is the beginning of Eclipse season, with our first Eclipse on the Scorpio/Taurus axis falling on November 19. The New Moon in Scorpio is directly opposite unconventional Uranus. Follow that up with a partial Lunar Eclipse in Taurus, and November 2021 Astrology is fairly electric. It will spotlight the ongoing Uranus in Taurus stories unfolding in each of our lives.
The cycle begins in the middle decan of Scorpio, with magnanimous Sun and Jupiter ruling this portion of the sign. The 6 of Cups is the soft underbelly of Scorpio, playful and nostalgic, recalling our inner child. With the middle decan of Taurus opposite (the 6 of Pentacles), there is a reminder of the importance of reciprocity. There has to be a give and take, and equal energy exchange in all that we do.
Venus is in the final degree of Sagittarius during the New Moon, changing signs on the following day. Within this lunar cycle, she will begin her shadow period preceding Venus Retrograde in Capricorn. This period is a precursor to Venus Retrograde. It's made all the more important by Venus' rulership over the Lunar Eclipse in Taurus later in the month.
Continue reading

New Moon in Scorpio Lunar Cycle (November 2021)