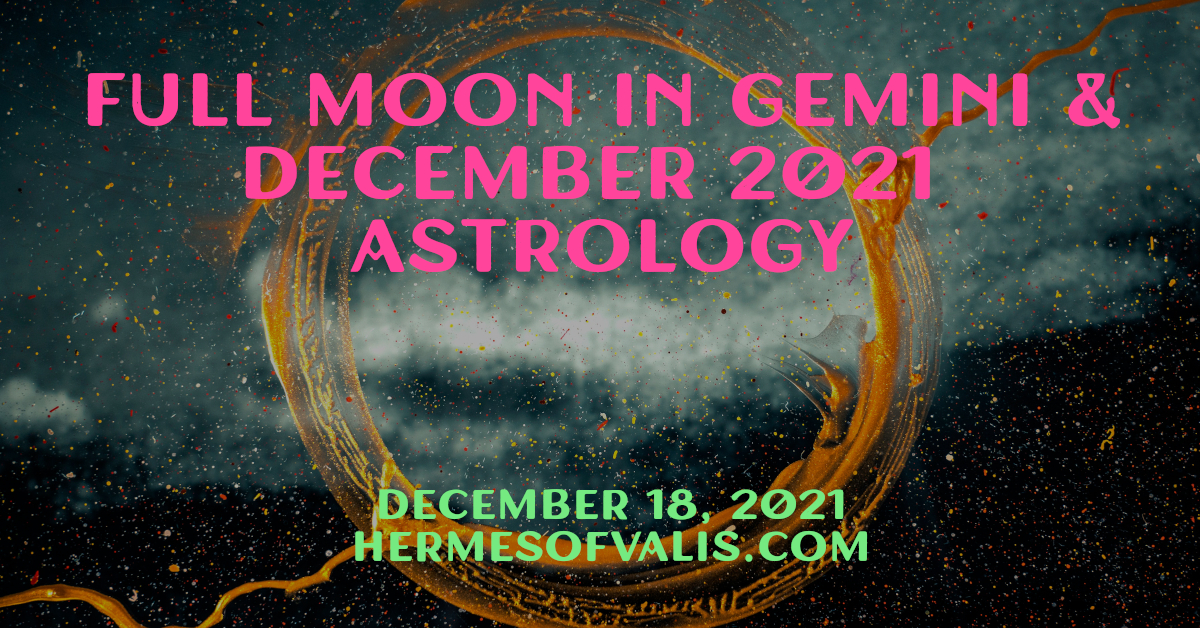 Full Moon in Gemini (December 18)
The Full Moon this month is in Gemini at 27° 28′. This is a culmination of the Total Solar Eclipse in Sagittarius. It ties back to the Solar Eclipse in Gemini on June 10th.
During this Mercury-ruled Full Moon, Mercury squares Chiron, who is in the middle of stationing Direct. Important conversations can be very illuminating at this time. New information may come to light that has been brewing under the surface since the Solar Eclipse. This info relates directly to our Chiron story of inner wounding and will propel us to take a stand for ourselves. But it also has a lot to do with Venus Retrograde.
Third Decan of Gemini: The 10 of Swords
The story here is of shedding an old way of thinking. We have to adapt, as we've come to a place where what we once thought to be true is no longer the case. This is the end of a worldview that we've held, which can come as a betrayal. From here we have to rebuild, and the Venus Retrograde will help us figure out what is most important from here.
Continue reading

Full Moon in Gemini & December 2021 Astrology