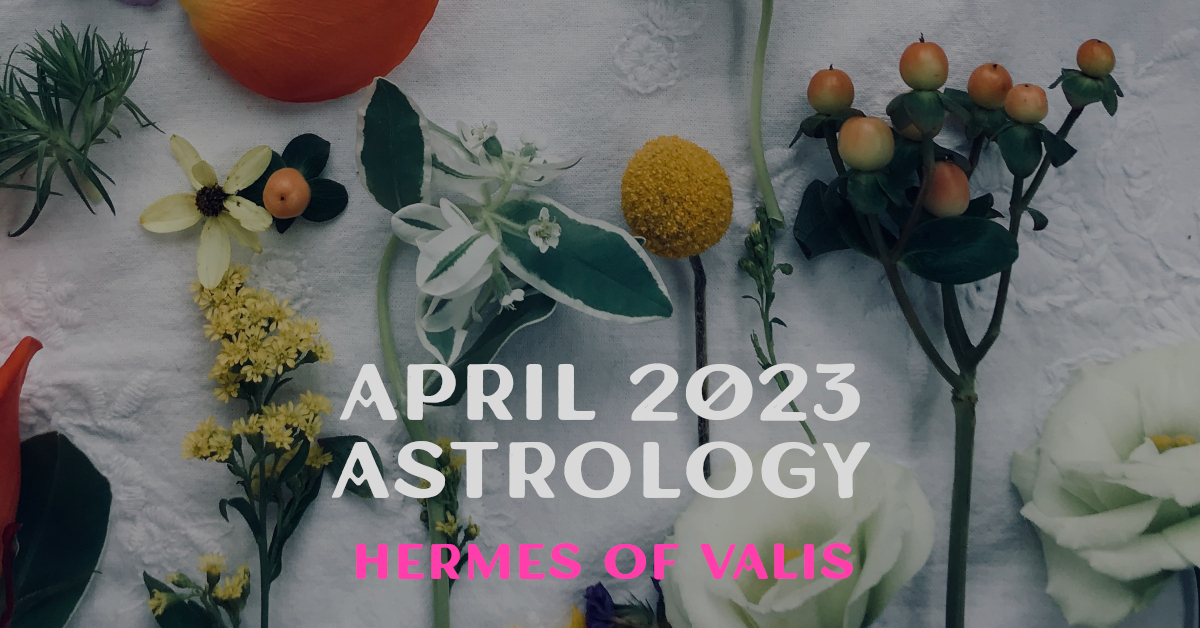 April 2023 Astrology Overview
April 2023 Astrology brings in a Full Moon in Libra followed by a Solar Eclipse in Aries. There's a special emphasis on the Aries/Libra axis at this time. Themes of independence, balance, and interpersonal relationship dynamics are prominent. In between these lunations, we have a fortunate, growth-spurring Jupiter Cazimi — also in Aries!
Venus enters social Gemini, while Mercury enters hard-working Taurus and stations retrograde, just in time for Taurus Season. Let's dig in beginning with the current lunar cycle, which started on March 21 in Aries decan 1.
The Full Moon in Libra (April 5)
The Full Moon in Libra decan 2 (the 3 of Swords) is in direct conversation with the wounded healer Chiron. This continues to bring up Chiron in Aries wounds around independence, leadership, worldly desires/goals/ambitions, warrior mindset, self-assertiveness, anger/frustration, etc.
In Tarot, the middle decan of Libra is associated with the 3 of Swords, Lord of Sorrow. There's a pessimistic or cynical side at play, but it's more about having realistic expectations and being ground in reality — even when the truth is hard to face. There can be issues around relationships causing separation, loss, or disruptions that can throw us off. It's important to not lose sense of yourself in these situations and to keep a clear head.
Continue reading

April 2023 Astrology: Solar Eclipse