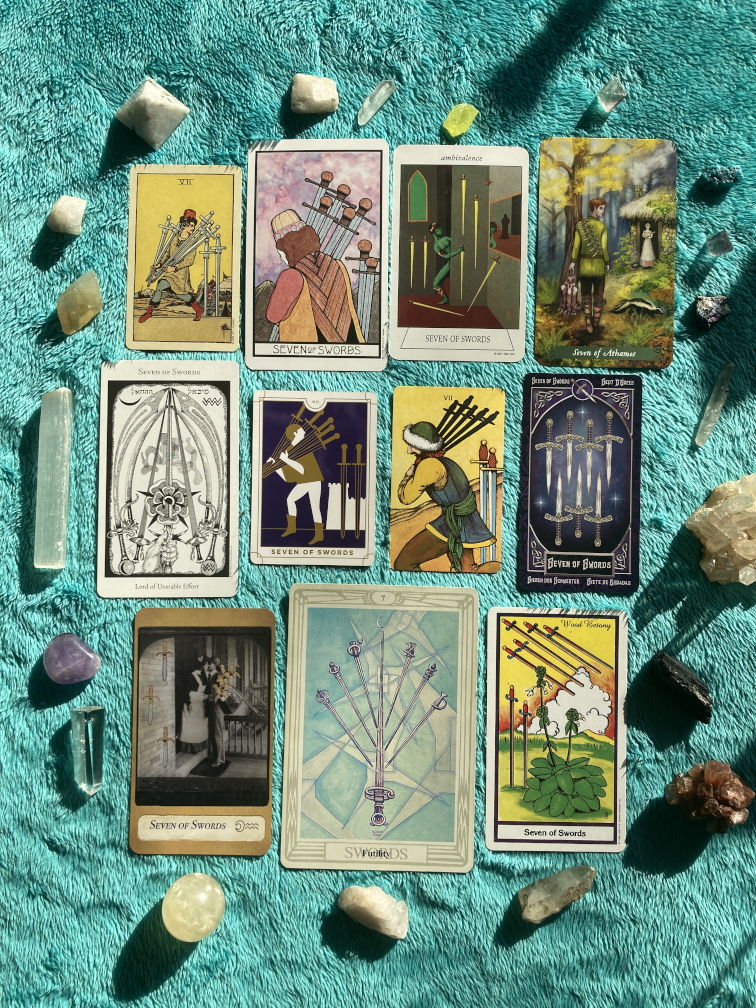 New Moon in Aquarius 2021
This month's New Moon occurs at 23° 16′ Aquarius on Thursday, February 11, 2021 at 11:06am PT.
The New Moon is a time to bring your energy back inward, grounding and centering in the moment. From here we can focus and prepare for new growth. During the Dark of the Moon, we have a natural inclination to contemplate what we're leaving behind us and what we're aspiring to in the future.
Continue reading

New Moon in Aquarius 2021: The 7 of Swords