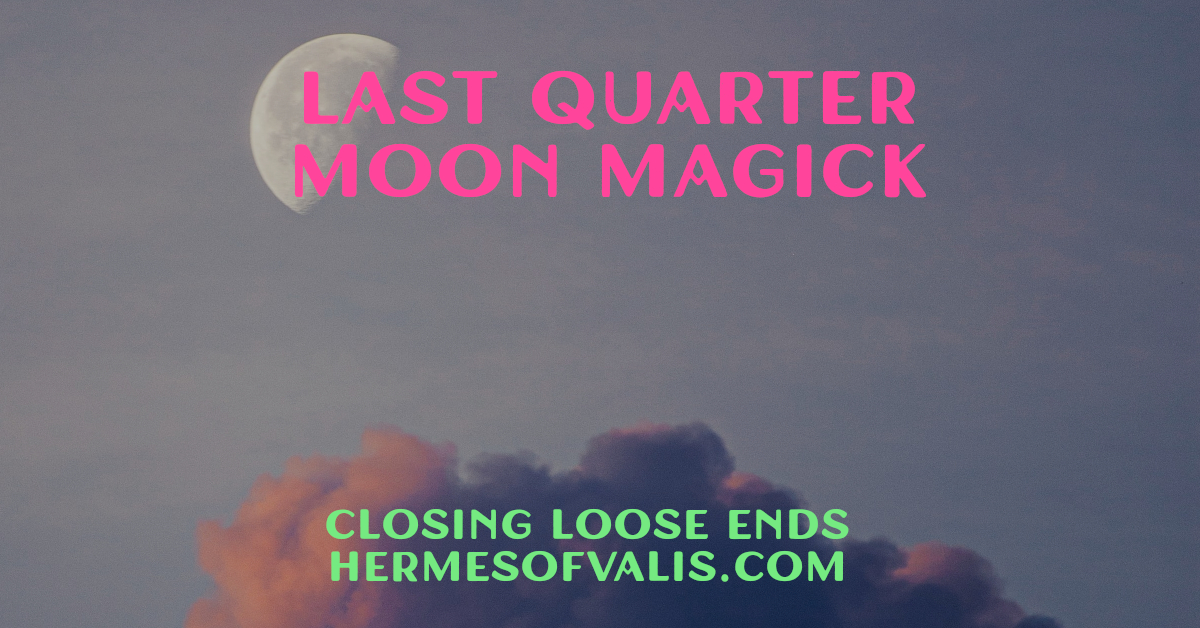 Time to Review & Adjust
The Last Quarter Moon, also called the Third Quarter Moon or Half Moon, is the final primary Moon phase before the cycle begins again (see: New Moon). It follows the Full Moon phase and represents the waning half of the cycle, when things are coming to a close.
What the Last Quarter Moon Signifies
The Last Quarter Moon is a time of readying for the end. It's an industrious moment where last minute changes can occur, loose ends can be tied up, and we can look back at the entire Moon cycle with greater clarity.
This is the time to make adjustments and recalibrate your plans, get all your ducks in a row, and look ahead to the future. Like the First Quarter Moon, it can also be a time of crisis, when our story comes to a head. This isn't as intense of an energy build-up like the Full Moon, but it's our last chance to integrate lessons. They can come at us hard.
Remember that the Quarter Moon is a hard aspect between the Sun and the Moon. They're in a tense square aspect, generating tension that's necessary to create change. When we use these Moon phases consciously, we can take advantage of that turn in the road rather than be taken for a ride.
Continue reading

Last Quarter Moon Magick: Closing Loose Ends