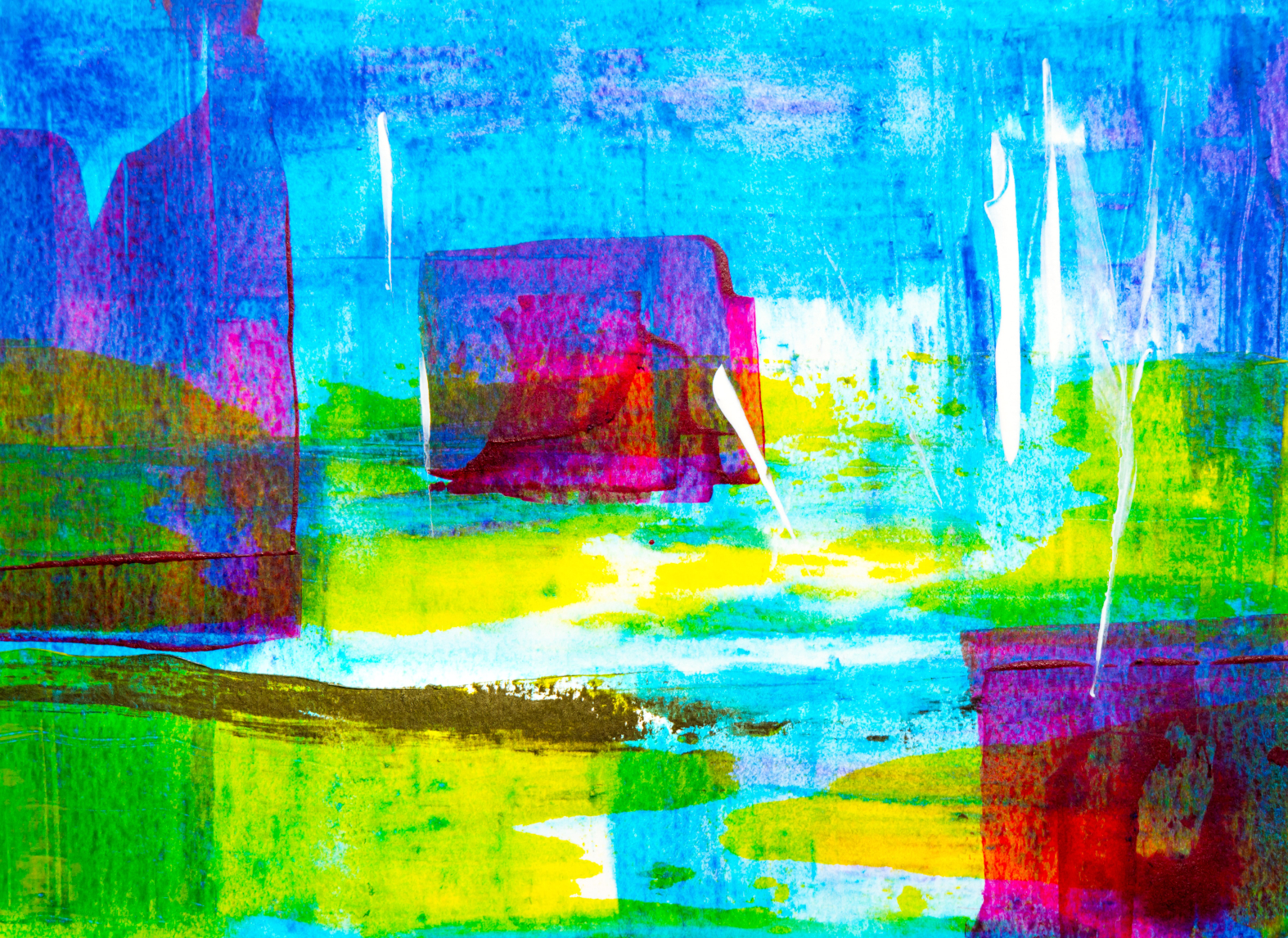 Astrology of January 2021
The Astrology of January 2021 sees us shifting gears as Mars joins a stationing Uranus in Taurus on the Last Quarter Moon. The Sun & Mercury follow Jupiter & Saturn into the outer limits of Aquarius, squaring off with Mars/Uranus. Mercury stations Retrograde at the end of the month, beginning this year's new cycle of Mercury Retrogrades in Air signs. Venus meanwhile keeps us tethered to both established and revised traditions in earthy Capricorn where she conjoins Pluto and we have our first New Moon of the year on the 14th. The most significant aspects of the month are Jupiter square Uranus and Neptune squaring the Lunar Nodes.
Mars enters Taurus (January 6 – March 3)
The warrior Mars enters Taurus on January 6, at 2:27pm PT. Mars has been in his home sign of Aries since June 27, 2020. His extra-long stay here was due to the Retrograde from September 9 to November 13, 2020, which explored the range of 15° 14′ to 28° 08′ of Aries.
This was the first Mars Retrograde in Aries since 1988. The total shadow period lasted from July 25, 2020 through January 2nd, 2021. Mars clearing his shadow and changing signs just after the New Year offers some fresh energy in play that can help to keep us on our toes.
While Mars is in Taurus, movement can be of a slower and more deliberate pace. Motivation comes easier from pleasure-seeking and a drive for material satisfaction than from the pure willpower of Aries. Mars in Taurus is steadfast and determined; he can lock in on his target and pursue it tenaciously.
Now that Mars has completed his Retrograde cycle, he can speed along through the signs all year. He'll be in Taurus from January 6 through March 3.
Major aspects of Mars this month:
Mercury square (1/8)
Venus trine (1/9)
Saturn square (1/13)
Uranus conjunction (1/20)
Jupiter square (1/22)
Last Quarter Moon in Libra 16° (January 6)
The same day that Mars changes signs (January 6), we have our Last Quarter Moon in Libra at 16°. So although we've started a New Year, we still have some wrapping up of loose ends to do. Mars in Taurus encourages a slow and steady approach, counseling patience and putting in the work.
Mercury enters Aquarius (January 8 – March 15)
Mercury will be in Aquarius from January 8 to March 15. This year, he'll begin a cycle of Retrogrades in Air signs. In this instance, Mercury stations Retrograde at the end of the month in Aquarius. The Retrograde explores the territory between 11° 01′ and 26° 29′, from January 30 to February 20. The total shadow period lasts from January 14 through March 12.
Mercury in Aquarius is cerebral, imaginative, and scientific. Experimentation and intellectual creativity is favored during this time. The transit can also aid group endeavors and encourage communication around social or community issues.
Mercury stations Retrograde (January 30 – February 20)
Mercury Retrograde offers a period of review and opportunity to look at things from a different perspective. You can use this time to generate ideas and revise your thinking on important issues. Planets & angles in fixed signs (Aquarius, Taurus, Leo & Scorpio) are activated, especially within the degree range of the retrograde (11-26°).
Major aspects of Mercury this Month:
Neptune sextile (1/1)
Pluto conjunction (1/4)
Mars square (1/8)
Saturn conjunction (1/9)
Jupiter conjunction (1/11)
Uranus Retrograde square (1/13)
North Node trine (1/20)
Venus enters Capricorn (January 8 – February 1)
Venus enters Capricorn on the same day that Mercury enters Aquarius. She'll be in Capricorn from January 8 until February 1.
Venus in Capricorn reminds us to align our values with our actions and the way that we live our lives. This is especially true with Venus ruling Mars during this time. Carry forward what you've taken from Saturn's time in Capricorn. It's time to really put those regimens and routines into regular practice. While Saturn has moved on, that doesn't mean that the work is over.
Major Aspects of Venus this month:
Mars trine (1/9)
Uranus Retrograde trine (1/13)
Neptune sextile (1/23)
Pluto conjunction (1/28)
New Moon in Capricorn 23° (January 12)
The first New Moon of the year occurs in Capricorn, in the presence of Venus & Pluto.
Saturn oversees our preparations for the new cycle. The New Moon is conjunct Pluto, agent of dramatic change and total renovation. As we set our intentions for moving forward, we're called to reimagine the basic structures that support us.
Uranus stations Direct (January 14)
Just after the New Moon, Uranus stations Direct on January 14, completing a Retrograde that began on August 15. As Mars conjoins Uranus and the pair come into conflict with Saturn, Jupiter & Mercury, Uranus stationing Direct serves as an additional activation of this aspect. A stationing planet is at a standstill, emphasizing the stubborn quality of the fixed signs Taurus & Aquarius. It represents a turning point in the planetary cycle where energy can start to move forward again.
Major Aspects of Uranus this Month:
Mercury square (1/12)
Venus trine (1/13)
Jupiter square (1/17)
Mars conjunction (1/20)
Sun square (1/26)
The Sun enters Aquarius (January 19)
Aquarius season starts on the 19th this year. Happy birthday, Aquarians!
Jupiter, Saturn, Mercury & the Sun will all be travelling through Aquarius, each taking their turn to square Mars & Uranus who are together in Taurus. The Star & the Hierophant may need a moment to battle it out; what will win favor, the dream of an unimagined future or the established rules? Mars and Uranus aren't known for their obedience. However, Taurus the Hierophant always knows "the right way" to do things.
The most significant aspect of the month is Jupiter square Uranus, which perfects on January 17. For instance, the last square between these planets was in August 2013 & February and April of 2014. The next occurrence will be in 2027.
First Quarter Moon in Taurus 1° (January 20)
The Astrology of January 2021 sets the ground for a new plot to unfold. Excitement is in the air as the potential for something better entices us to dream and hope. It's time to set to work on our personal projects for the new year and remember the hard lessons of Capricorn that we will carry forward as we rebuild.
Energy builds toward the First Quarter Moon in Taurus on January 20th. Mars and Uranus play into our daily affairs and efforts to build something.
The area of our lives ruled by Taurus in the birth chart will show a longer storyline being played out with Uranus in Taurus. This is a storyline that will be activated by Mars, Uranus, and the First Quarter Moon.
Astrology of January 2021: Transits List
(All times are in Pacific Time)
Week 1: January 1 – 3
1/1, Day of Venus: Mercury in Capricorn sextile Neptune in Pisces (3:18am) — Moon in Leo sextile the North Node in Gemini (11pm)
1/2, Day of Saturn: Moon in Leo trine Venus in Sagittarius (3:24am) – Moon trine Mars in Aries (2pm) – Moon > Virgo (5:13pm)
1/3, Day of the Sun: Moon in Virgo trine Uranus R (5:12am) – Moon trine Sun in Capricorn (5:44pm)
Week 2: January 4 – 10
1/4, Day of the Moon: Moon in Virgo opposite Neptune (1:50am) – Moon square the Nodes (3:50am) – Moon trine Mercury in Capricorn (11:11am) – Moon trine Pluto in Capricorn (11:52am) – Moon square Venus in Sagittarius (1:34pm) – Mercury conjunct Pluto (4:58pm) – Moon > Libra (9:42pm)
1/5, Day of Mars: Moon in Libra trine Saturn (1:22am) & Jupiter (4:17am) in Aquarius
1/6, Day of Mercury: Last Quarter Moon in Libra (1:37am) – Moon trine North Node in Gemini (7:22am) – Mars enters Taurus (2:27pm) – Moon square Pluto (3:23pm) & Mercury (9:21pm) in Capricorn – Moon sextile Venus in Sagittarius (9:55pm)
1/7, Day of Jupiter: Moon > Scorpio (12:53am) – Moon opposite Mars (1:14am) – Moon square Saturn (5:54am) & Jupiter (8:11am) – Moon opposite Uranus R (12:16pm)
1/8, Day of Venus: Mercury enters Aquarius (4am) – Venus enters Capricorn (7:41am) – Moon in Scorpio sextile Sun in Capricorn (8:11am) – Moon trine Neptune (8:14am) – Sun sextile Neptune (8:53am) – Moon sextile Pluto (5:59pm) – Mercury square Mars (6:44pm)
1/9, Day of Saturn: Moon > Sagittarius (3:15am) – Moon sextile Mercury (6:15am) & Saturn in Aquarius (7:38am) – Venus in Sagittarius trine Mars in Aries (7:53am) – Moon sextile Jupiter (11:18am) – Mercury conjunct Saturn (7:17pm)
1/10, Day of the Sun: Moon in Sagittarius square Neptune (10:29am) – Moon opposite North Node (12:15pm)
Week 3: January 11 – 17
1/11, Day of the Moon: Moon > Capricorn (5:30am) – Moon trine Mars in Taurus (9:16am) – Mercury conjunct Jupiter (9:19am) – Moon conjunct Venus (12:14pm) – Moon trine Uranus R (4:51pm)
1/12, Day of Mars: Mercury in Aquarius square Uranus R in Taurus (7am) – Moon in Capricorn sextile Neptune (1:17pm) – New Moon in Capricorn (9pm) – Moon conjunct Pluto (11:22pm)
1/13, Day of Mercury: Mars in Taurus square Saturn in Aquarius (3:02am) – Moon enters Aquarius (8:44am) – Moon conjunct Saturn (2:11pm) – Moon square Mars in Taurus (2:30pm) – Venus in Capricorn trine Uranus R (4:22pm) – Moon conjunct Jupiter (6:55pm) – Moon square Uranus R (8:29pm)
1/14, Day of Jupiter: Uranus stations Direct (12:36am) – Moon conjunct Mercury in Aquarius (1:28am) – Sun conjunct Pluto (6:19am) – Moon trine North Node in Gemini (7:10am)
1/15, Day of Venus: Moon > Pisces (2:17am) – Moon sextile Mars in Taurus (10:29pm)
1/16, Day of Saturn: Moon in Pisces sextile Uranus (2:43am) – Moon sextile Venus in Capricorn (9:02am)
1/17, Day of the Sun: Moon in Pisces conjunct Neptune (1:35am) – Moon square North Node (2:20am) – Moon sextile Pluto (12:55pm) – Jupiter in Aquarius square Uranus in Taurus (2:49pm) – Moon sextile the Sun (7:44pm) – Moon > Aries (11:07pm)
Week 4: January 18 – 24
1/18, Day of the Moon: Moon in Aries sextile Saturn in Aquarius (6:20am) – Moon sextile Jupiter (12:45pm)
1/19, Day of Mars: Moon in Aries square Venus in Capricorn (1:43am) – Moon sextile Mercury in Aquarius (9:53am) – Sun enters Aquarius (12:40pm) – Moon sextile North Node (12:56pm)
1/20, Day of Mercury: Moon in Aries square Pluto in Capricorn (12:29am) – Moon > Taurus (10:56am) – Mars conjunct Uranus in Taurus (12:38pm) – Mercury in Aquarius trine the North Node (12:38pm) – First Quarter Moon in Taurus (1:02pm) – Moon square Saturn in Aquarius (7pm)
1/21, Day of Jupiter: Moon conjunct Uranus (12:37am) & Mars (1:08am) in Taurus – Moon square Jupiter in Aquarius (2:15am) – Moon trine Venus in Capricorn (9:28pm)
1/22, Day of Venus: Moon in Taurus sextile Neptune (1:27am) – Moon square Mercury in Aquarius (5:59am) – Moon trine Pluto (1:28pm) – Moon > Gemini (11:43pm) – Mars in Taurus square Jupiter in Aquarius (11:49pm)
1/23, Day of Saturn: Moon in Gemini trine the Sun in Aquarius (7:27am) – Moon trine Saturn (8:19am) – Venus in Capricorn sextile Neptune (11:49am) – Moon trine Jupiter (4:04pm) – Sun conjunct Saturn in Aquarius (7:01pm)
1/24, Day of the Sun: Moon in Gemini square Neptune (1:36pm) – Moon conjunct North Node (1:47pm) – Moon trine Mercury in Aquarius (11:17pm)
Week 5: January 25 – 31
1/25, Day of the Moon: Moon > Cancer (10:52am) – Moon sextile Uranus (11:49pm)
1/26, Day of Mars: Sun in Aquarius square Uranus in Taurus (4:48am) – Moon in Cancer sextile Mars in Taurus (5:17am) – Neptune square the Nodes (6:12am) – Moon trine Neptune (10:58pm)
1/27, Day of Mercury: Moon in Cancer opposite Venus in Capricorn (7:37am) – Moon opposite Pluto (9:55am) – Moon > Leo (6:54pm)
1/28, Day of Jupiter: Moon in Leo opposite Saturn in Aquarius (3:41am) – Moon square Uranus (7:11am) – Venus conjunct Pluto in Capricorn (8:18am) – Full Moon in Leo (11:16am) – Moon opposite Jupiter in Aquarius (11:39am) – Moon square Mars in Taurus (2:32pm) – Sun conjunct Jupiter in Aquarius (5:40pm)
1/29, Day of Venus: Moon in Leo sextile North Node in Gemini (4:27am) – Moon opposite Mercury in Aquarius (5:53pm)
1/30, Day of Saturn: Moon > Virgo (12:03am) – Mercury stations Retrograde in Aquarius (7:52am) – Moon trine Uranus (11:52am) & Mars (8:57pm) in Taurus
1/31, Day of The Sun: Moon in Virgo square the Nodes (7:47am) – Moon opposite Neptune (9:09am) – Moon trine Pluto in Capricorn (7:17pm)